EARTH GUILD
33 Haywood Street
Asheville  NC  28801
1-800-327-8448
828-255-7818
inform@earthguild.com
contact@earthguild.com
---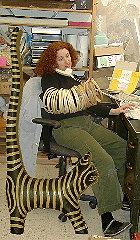 ORDERING INSTRUCTIONS
As of August 2020, the front of the store is closed due to Covid. Curbside delivery is available, but please be sure to tell us that's what you want, however you place your order. Unless it's a local address, we will assume the order should ship, if you don't tell us otherwise. If your address is local, but you do want us to ship, please let us know that.
Use our shopping cart. Or call, email, write or fax. (numbers are to the left). All are welcome. In any case, in order to process your order, we need to know:
Your name.
The correct shipping address, and, if it's different, the mailing and/or billing address.
How to ship. We use Priority Mail more and more for smaller orders. UPS Ground for large ones and ones sent to Commercial addresses. If there is a rush, the UPS Expedited Services are available, but they do cost a lot more. Please remember that UPS cannot deliver to Post Office boxes. Some people can't get UPS, some very large things need to go by truck. International shipments require more discussion. See below for more details.
Your phone number if at all possible (unless you are overseas), and most especially if you are in a hurry. An e-mail address is good, but it often takes several exchanges to work out all the details. Over the phone it can happen all at once. It's even better if you call us during our normal business hours; we'll be here.
What you need, when you need it, and what substitutes might work. If you need help with this part, we'll do our best. And please see back-orders, further down.
The method of payment. A credit cards (MasterCard, Visa, Discover or American Express) is fast and convenient. We need the security code printed on the back of the card for MasterCard and Visa (last 3 digits). Check, money order, cash, or UPS COD work too. We accept Purchase Orders from institutions (see below). We do not ship COD by U.S. Mail, and we are not equipped to bill individuals.
If you are in a hurry, please use our 800 number
to give us a call during our business hours:
10 AM-6 PM Eastern, Monday-Saturday.
(Do remember to let us know that there is a rush.)
inform@earthguild.com
contact@earthguild.com
We're happy to help you figure and decide what you need, what will work best for you and your project. We like to put our years of experience to work.
A FEW MORE DETAILS ABOUT ORDERING
We normally backorder out-of-stock items, and tell you as best we can when we expect to be able to ship. If you prefer that we cancel, let us know when you place your order, or later, if the wait becomes too long.
Our prices do not include shipping charges. International shipments always take longer, and always cost more. See SHIPPING for more details.
Purchase Orders. We accept purchase orders from institutions so long as the requirements are clear (shipping and billing addresses, number of invoice copies); and don't conflict with other Earth Guild policies. Call or write for details about terms. We are always happy to work with schools, camps, hospitals, municipalities. The same discount terms apply as for pre-paid orders.
email us at inform@earthguild.com